For Better, For Worse - Line

 

Art Print
A beautiful face will age, a perfect body will change, but a beautiful soul will always be a beautiful soul.. For better or for worse, my partner will be by my side.

We are always exposed to youth and 'perfection' in todays media. Sometimes we forget beauties of elderly, mothers, fathers and grandparents as they age. I hope this print reminds you of someone who is dear to you..

There will be no watermark on the print you receive.
Delivered in a mailing tube or a rigid mailer. *frame not included*

!! FREE SHIPPING AUSTRALIA AND US ORDERS !!
 Australian Artist, Bella
Minimalist line art design by Australian Artist Isabella Karolewicz, also known as Bella. Bella is an internationally exhibiting artist who creates her art with authentic soul.  Her artwork is known for their romantic elegance, and serene colour compositions, including cities-capes, figurative works and now, Line Art. 
Colour Options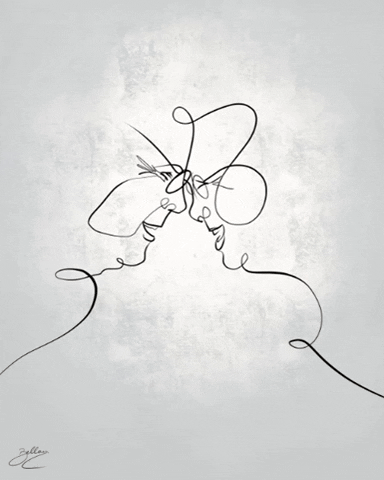 Sizes
8 x 10 - 20.3cm x 25.4cm
12 x 16 - 30.5cm x 40.6cm
16 x 20 - 40.6cm x 50.8cm
Paper Options:
I have carefully chosen the most beautiful quality papers which include; 
1. Premium Photo Print:  Crisp brilliance and luminance, produced with vibrant colours and great contrast. Chosen by professional photographers who rely on outstanding image performance.
2. Giclée Textured - Fine Art Print:  Luxurious, Stunning and Authentic! This high end Gallery quality paper has a matte finish, with a beautiful texture adding a genuine feel to these simplistic line art designs.
There is no border or white trim on these prints. The colour bleeds all the way to the edge.
Delivered in a mailing tube or a rigid mailer. *frame not included*
Shipping: 
!! FREE SHIPPING AUSTRALIA AND US ORDERS !!
Please note, that Bella's Art Studio offers a print on demand service. It will take 3-5 working days for processing and printing. 
Framing suggestions:
All prints come unframed and the artwork will need to be flattened before framing. These print sizes were chosen carefully to world wide standards.  There are many framing options offered online for these sizes. However for a more customised service, I would recommend visiting your local framer.